SNACK WHILE YOU DRINK
A unique combination, which gives you a whole new experience. Refreshing and playful, Mogu Mogu is revitalising and boasts a range of 15 flavours to satisfy many different cravings and occasions.
An International Drink Sensation
From the Japanese term meaning "to chew," Mogu Mogu is a refreshing, widely popular drink in Asia, Europe, the Middle East, and the Philippines. And now also available throughout the UK! Give it a chew today!
REFRESHING
The chewable nata de coco provides a snack to accompany the flavorful juice, is great for digestion, and is filling with very few calories.
AN ENVIRONMENTALLY FRIENDLY PRODUCER
Mogu Mogu is produced by Sappe, an environmentally friendly, family-owned company in Thailand, whose mission is to support healthy lifestyles with innovative, high-quality beverages formulated in a state-of-the-art factory.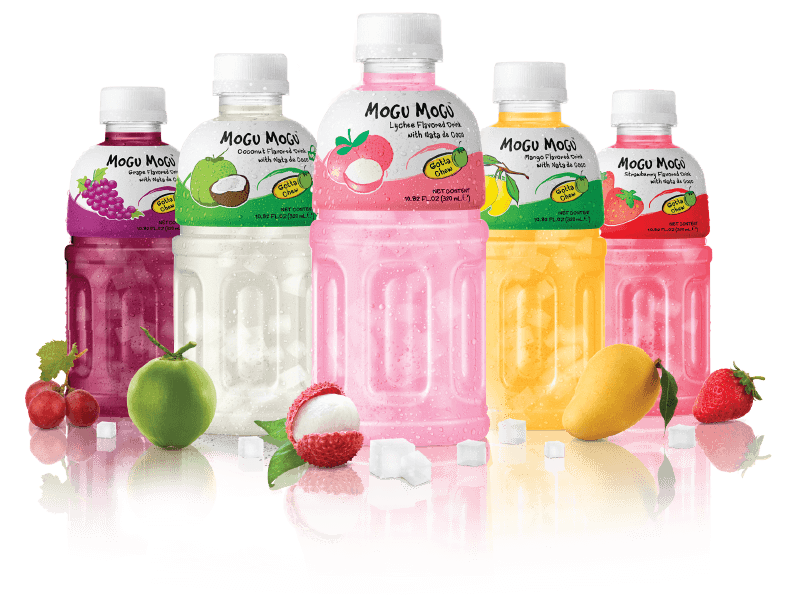 YOU GOTTA CHEW
Check out the store locator and choose from a variety of refreshing flavours. Or order online for fast and convenient delivery!